Mounted Square Mesh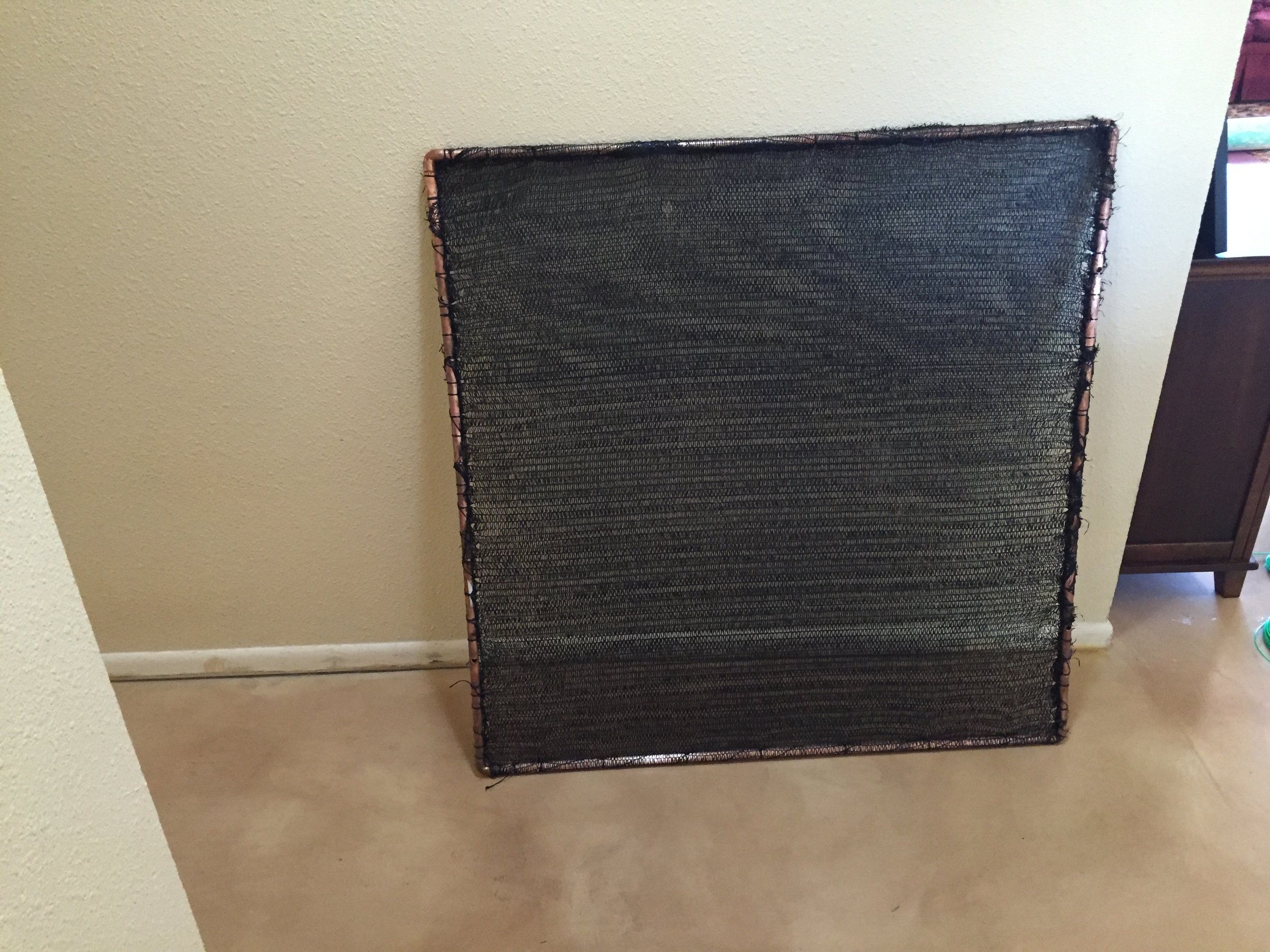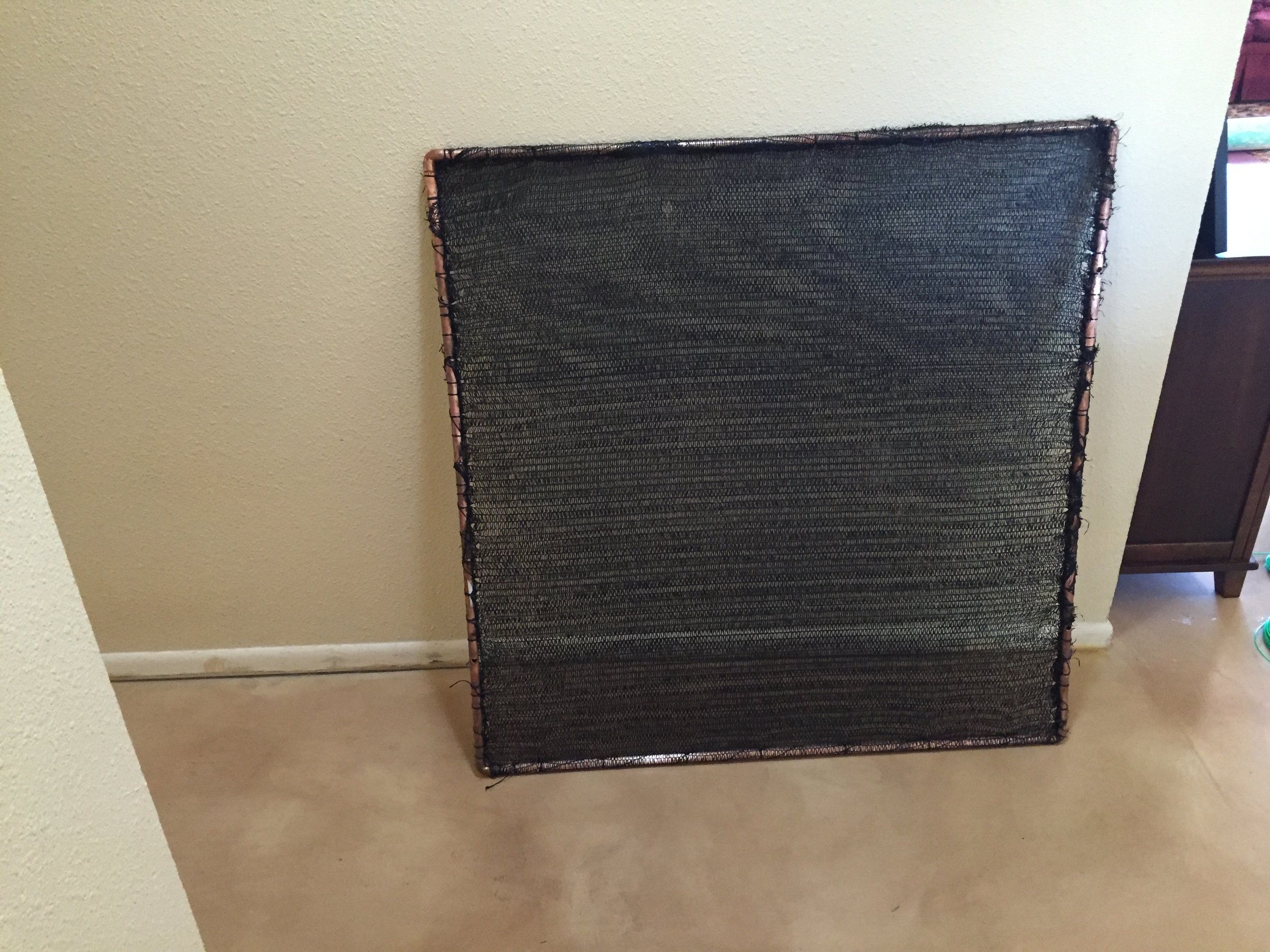 Mounted Square Mesh
2.00 square meters mounted in a double layer on a 1.00 square meter copper loop with holes drilled at appropriate locations for mounting to upright steel posts.
$300 cost includes $200 cost of mounted mesh plus estimated $100 shipping costs. Those costs will be adjusted once confirmed.
A double layer of 35% shade coefficient Coresa Raschel mesh is mounted within a 1.00 square meter copper structure.